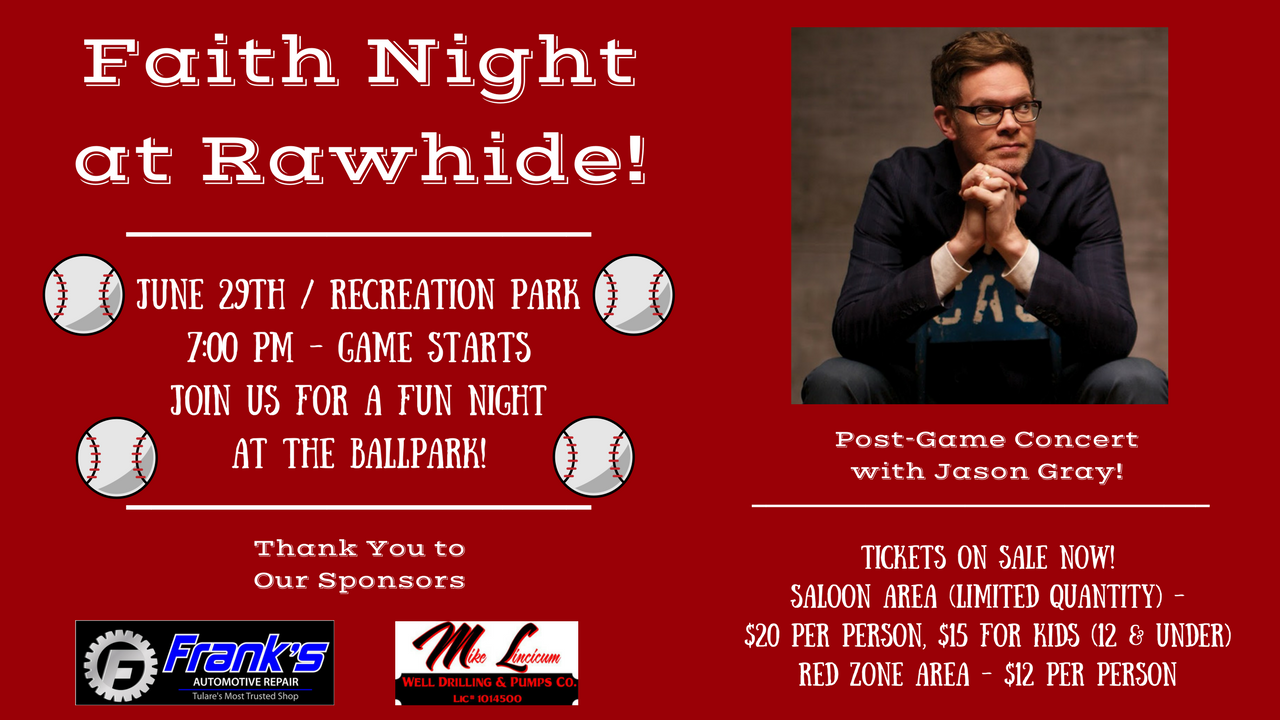 Fill out this form when you hear any "Remind Me Who I Am" by Jason Gray on Spirit 88.9 & 100.1!  One winner will be chosen every day between from May 21st through May 27th
You can enter multiple times a day for more chances to win, AS LONG as your entry is received within the window of Jason Gray playing!
Click here to find out more about FAITH NIGHT w/ Jason Gray and get tickets to the Rawhide RED ZONE or SALOON!