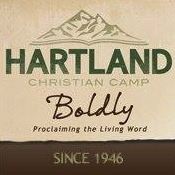 Established in 1946, Hartland Christian Camp has been built on a foundation of ministry in the name of Jesus Christ and exists for His Glory. The camp is operated by an autonomous body of dedicated, visionary Christians who are committed to the task of providing a high-quality, high-value camping experience for all ages. Hartland Christian Camp covers 320 acres and is located in the beautiful Sequoia National Forest in the heartland of the Sierras. At 4500 feet, Hartland enjoys four distinct seasons where God's handiwork is clearly seen throughout the entire year. Whether you're looking for a quiet retreat or an action-packed week of recreation, Hartland is the perfect getaway for all ages.
Our outstanding Food Service Staff prepares delicious meals in a well-kept, modern kitchen and provides a wide variety of choices. Friendly servers will greet you with a smile at each meal and will gladly assist with any special needs you may have. Our spacious dining hall provides a warm, comfortable environment where friendships and conversation can be enjoyed over a tastefully-prepared meal. Staffed by dedicated Christians, Hartland looks forward to the opportunity to serve you.
As a member of the Christian Camp and Conference Association, we are committed to providing an enjoyable, Christ-centered experience for you, your family, or your church group. Whether you choose to rent Hartland's facilities for your own program or take advantage of the many exciting programs that we offer, we're sure you will find Hartland to be a place of spiritual renewal, fellowship, and physical refreshment.
Categories: Non-Profit Organizations