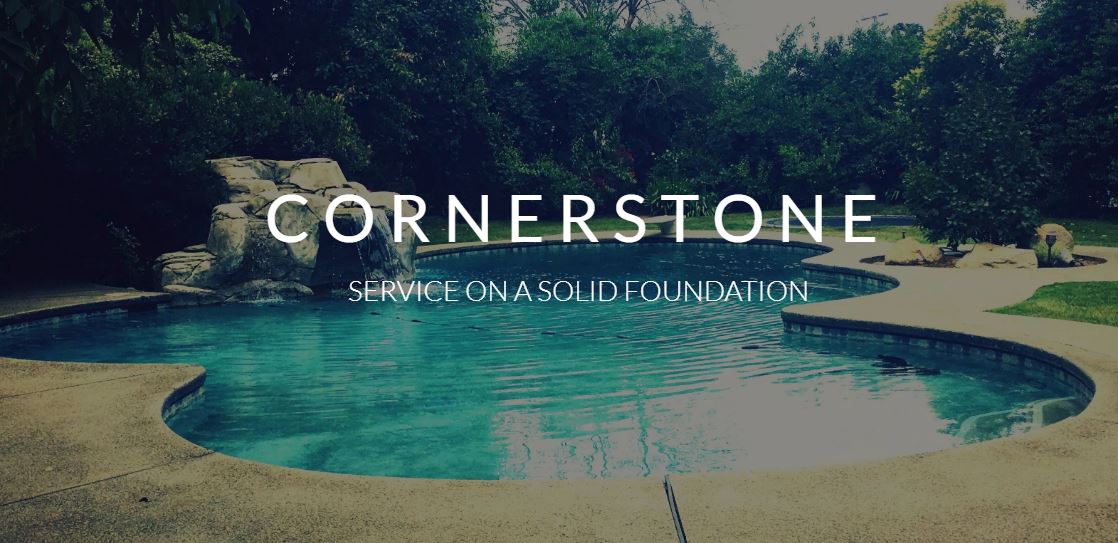 In the late 70's, Bill Bartlett, Sr started Bartlett's Pool Service and brought on Bill Bartlett, Jr to help with the 100-pool route when it became too much work for him. In 1983, Bill Bartlett, Jr took full ownership of Bartlett's Pool Service and became incorporated. Since then, the company has grown to over 750+ pools and services a 25+ mile radius of Porterville, CA. Bill's daughter, Beth began working in the office when she was in high school, and returned to the Central Valley after college. Her husband Garrett joined the company in 2015 and began helping current leadership, Alex Hudspeth, with management.
Together Bill, Kathy, Garrett, Beth, and Alex have brought the company into its newest chapter. On July 1, 2018, Garrett and Beth Nicoletto assumed operation of what Bill and Kathy built, and Cornerstone Pool Service was birthed.
We are grateful to work alongside such amazing employees and vendors, and are committed to serving our community with excellence. As one of the largest sole operating pool services in California's Central Valley, it's clear that people trust us with their pool service needs.
Give us a call today – we'd love to earn your business.
Categories: Pool Service