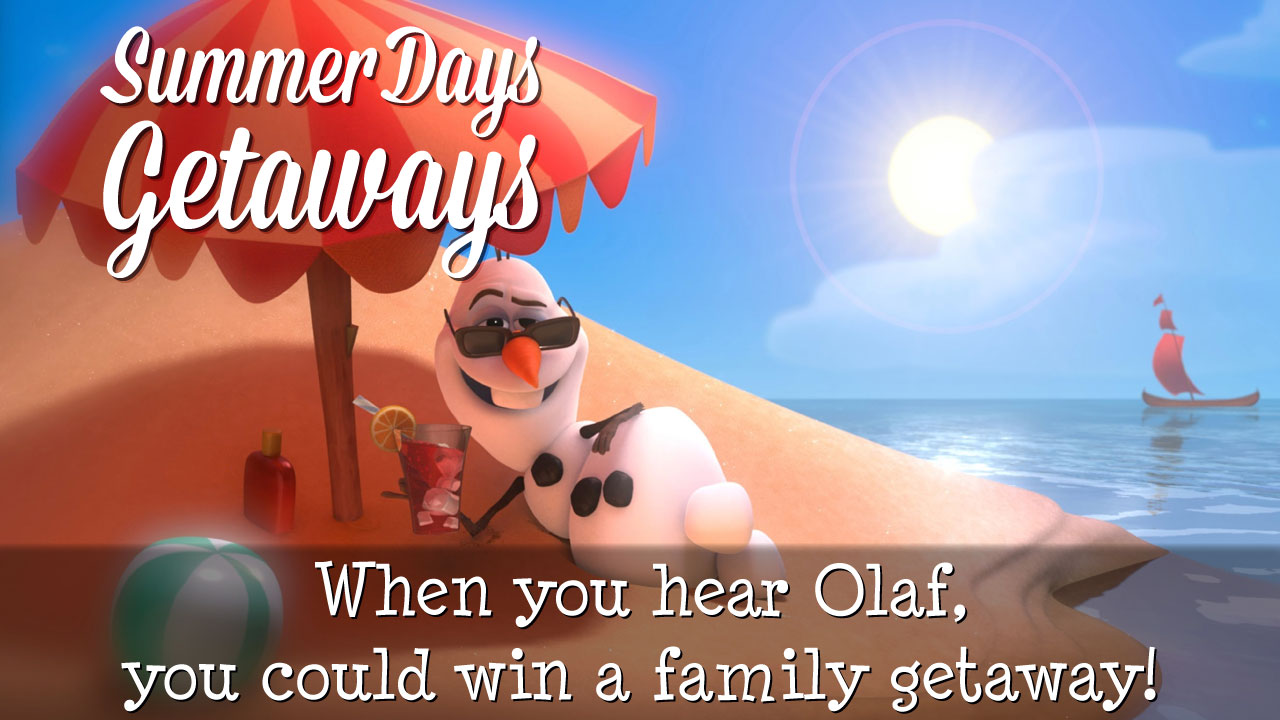 Summer Days Are Back!
Summer isn't just for lounging around watching reruns.  It's the perfect time to make memories with your family!  You don't even have to go very far, because there are so many adventures the Central Valley has to offer.  And we want to send your family on a getaway!
All summer long, you'll have a chance to win a different family adventure each week, just by listening to Spirit!  When you hear the sound of OLAF (from Frozen), visit this page, or use the Spirit 88.9 app to let us know you heard it!  Three people will be drawn to win an exclusive Spirit FAN to stay cool, AND qualify for the grand prize drawing of the week!
You can come back and enter ONCE per time you hear the sound of OLAF on the air (3x a day maximum). Entries are only valid if they are entered within a 10 minute window of Olaf playing.
---
You can only enter ONCE per time the sound plays!
Multiple entries will be disqualified.
Check out the different
How to Enter:
Anytime the Official Olaf Sound plays on the air (excluding the Contest Promo), the listener is can fill out the entry form on this page, or through the Spirit 88.9 Mobile App
Listener must fill out form with all required information that will only be used for contest purposes within the station internally and will never be sold out or given outside the station
Entries are only valid if they are submitted within a 10 minute window of the official OLAF sound playing on air
Listener may only enter ONCE per instance of Olaf sound playing on air – which will be a maximum of 3 times per day
3 qualifiers will be chosen each day from the previous day to receive a Spirit Fan AND be entered into the grand prize drawing of the week
The grand prize winner for each week will be randomly selected and announced the following Monday
Previous qualifiers are permitted to qualify each week throughout the promotion, but may not be sent an extra qualifying prize
A weekly grand prize winner MAY NOT qualify again for the remainder of the promotion.
All prizes valued at $600 or more will require that the winner provide the necessary information to receive a 1099. If the winner declines to provide that information then they will be disqualified and another qualifier will be chosen from the remainder of that week's qualifiers.
If a grand prize winner for any reason cannot accept or declines the grand prize, another winner will be randomly selected