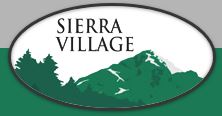 A Christian Center for Retirement and Health Services
A Place for Mom & Dad
Are you looking for that perfect place for Mom & Dad to be cared for? Looking for a place that you can trust – a place where you can feel confident that they are getting the best care you can provide? You want the best for them and when you are looking for a senior assisted living community for Mom & Dad you want to be sure you have made the right choice.
Call (559) 739-8330 today for a tour of our facility or click the more information link to learn more about our assisted living program. I would like more information…
Independent Senior Living
You have worked hard all your life and now it is time to enjoy your retirement and take advantage of all that hard work. Retirement means different things to different people but the one constant is retirement means you have the time and the opportunity to do the things you love most when you want to do them. A retirement community or independent senior living facility should foster your independent spirit. At Sierra Village's Independent Senior Living Community we do just that.
Would you like a tour? Call (559) 739-8330 today and the staff at Sierra Village would be happy to arrange a tour of our facility. Would you like to learn more about Sierra Village Independent Senior Living Community? Click here for more information…
Our Mission
Sierra Village is nestled in the heart of California's Central Valley region in Visalia, California. It was created through the cooperation of five Christian churches in the area; Visalia Christian Reformed Church; Trinity United Reformed Church; Tulare Community Church; First Christian Reformed Church of Hanford and Fresno Christian Reformed Church. You can rest assured that your loved ones will get all the care, respect, dignity and compassion that a Christian based facility can provide.
Our mission is to provide loving, compassionate care for all residents of Sierra Village. Such care and service is given in the name of Christ with love and concern, respecting individuality, enhancing personal dignity and meeting the needs of the whole person. All caregivers and support staff must share this mission of caring for those who cared for us.
'Truly I tell you, whatever you did for one of the least of these brothers and sisters of mine, you did for me'
Matthew. 25.40
Our philosophy is that you should feel comfortable within the community you decide to spend your retirement in. If your lifestyle or your needs can not be met by Sierra Village we would be happy to refer you to one of the other outstanding facilities in the area. Call (559) 739-8330 and take a tour today to see if Sierra Village is the right place for you or your loved ones.