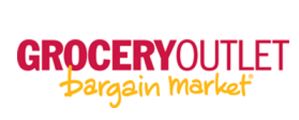 How we do it:
1. Surplus Product
Producers have excess products like overruns or packaging changes.
2. Buying Surplus
Grocery Outlet helps out by buying up that excess inventory at big discounts.
3. Low Prices
These discounts get passed on to shoppers and that's why Grocery Outlet has such amazing deals every day.
4. Independent Operators
Each store is a local, independently run, family business.
Categories: Food and Drink